Welcome to New Hope Chiropractic
We have 2 fantastic locations to serve you and your family. Click to find us:
Walk-in for your healthcare needs or simply book an appointment.
We realign your spine to restore health naturally, so you heal better quickly.
Our New Hope Chiropractic Visionary Care Team: Husband and Wife Chiropractors working together, along with two dedicated Chiropractic Assistants, make for a dynamic team to bring you exceptional care.
Get our Monthly Fast Track to Wellness Newsletter
New Hope Chiropractic exists, so that you can not only get relief from aches and pains naturally, but begin to function at your best. We want to help you reach your health goals and experience abundant health for a lifetime.
No need to suffer or settle for a mediocre life, take the next step and call us today. We can and will help you.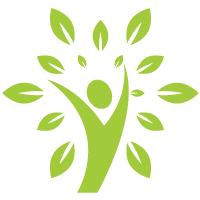 You are born and created to be vibrant and healthy! True health comes from within, aka: above-down-inside-out. Chiropractic adjustments facilitate your body's inborn ability to function properly, so that you can:
Move better
Heal better
Function better
Think better
Feel Better
And ultimately, BE better than before.
Any questions? Let's get in touch today! We are here to help you!
Happy and healthy people create a happy and healthy community. We cooperate with like minded organizations to elevate healthy changes within our community.
We teach and share everything we can to give you the best opportunity to become better than before. And we hope to ignite a passion to empower others to take the next step. Step by step, our community advances in abundant health, so that we together leave a legacy for generations to come and lead the way for our nation as a thriving example of living fully alive.
How can we help you? Start with giving us a call for an assessment, so that you can get one step closer to your health goals.